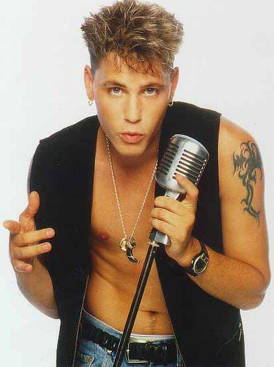 I think Corey Haim was one of the first posters ever to grace my walls, growing up. I can't even count how many I had, but there were a lot. Sure there were a couple Kirk Cameron ones along with a few other 80's teen hunks, but there were always more Haim posters than anyone else.
Lost Boys was, and is, one of my favourite movies. Classic 80's. I was a Team Haim from the beginning, none of this Corey Feldman stuff for me. Lost Boys, Dream a Little Dream, Lucas, Silver Bullet...such memories.
Am I too old to hang up one of those posters now? Not that I have any left over...
(and yes, this picture is one of the posters I used to hang on my wall).