I've always loved fashion (even if my outfits didn't show it), in fact I wanted to be a fashion designer for most of my younger years - until I realized it probably
wasn't
my strongest talent. However I have always retained my love for
haute
couture and all things Paris (France, not Hilton). When we were in Paris, I stood outside one or two designer stores...I couldn't bring myself to go in knowing I could never afford to buy anything...drooling over window displays. In fact I was able to stand in front of my favourite designer's store and
ogle
and admire the displays. It was as close as I would ever come to a famous fashion designer!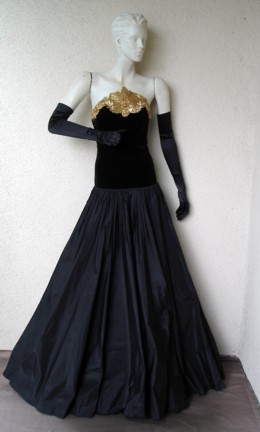 So when I got to work this morning and opened up
http://www.cbc.ca/
to catch my dose of homegrown news, I was saddened to read that Mr. Saint Laurent had died. He brought so much to the world of fashion and is probably one of the most famous, well known and well worn designers ever. Such amazing creations and talent were brought to life through his talent. He will surely be missed.